About The Company
A proud history in Tasmania
Par Avion Flight Training is a division of Par Avion (Airlines of Tasmania Pty Ltd) – Tasmania's largest aviation company.
Founded over 40 years ago, Par Avion is Tasmania's premier aviation business, with well-established airline, charter, scenic tour and flight school operations. We carry passengers, tourists, bushwalkers, freight and students to all points of Tasmania and beyond in a fleet of over 20 modern aircraft.
We own and operate Cambridge Aerodrome, Hobart's general aviation airport.
The image (opposite) is an aerial view of Cambridge Aerodrome from the 1940's.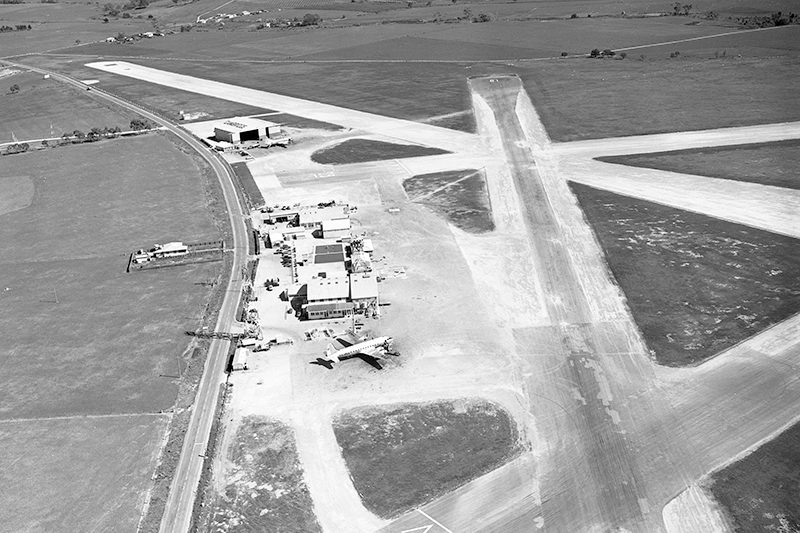 We operate a diverse range of services to the general public and the aviation community:
Flying Training – we are certified by CASA as a Part 141 an Part 142 Flight School, with extensive licences, ratings, endorsements and flight testing
Registered Training Organisation providing nationally recognised vocational training to domestic and overseas students
Regular Public Transport (RPT) in Australia
Tourist charter flights into the remote Southwest National Park of Tasmania
Wilderness camp operator on the shores of Bathurst Harbour, part of the Tasmanian Wilderness World Heritage Area
Aircraft charter and aerial work

operations throughout Tasmania

Simulators for pilot training and hire by the public
Aircraft engineering – we have both CAR30 and CASR Part 145 maintenance approvals, and our aircraft are serviced in accordance with CASA Standards
Cambridge Aerodrome, which is open to the public and used private pilots and other general aviation businesses
We use a diverse fleet of aircraft that are well equipped and have advanced avionics for ab-initio/navigation training. A fleet of larger aircraft provide students valuable experience in aeroplanes operated commercially throughout Australia. This experience can mean the difference when a student applies for their first flying job.
We also operate a fleet of tourist boats to take guests on our famous southwest tourism and wilderness camp experiences.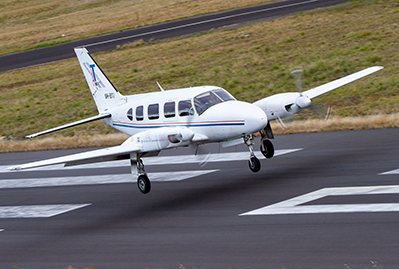 A week in the life of a Par Avion pilot
Play the video to find out more …

Par Avion Flight Training is a division of Airlines of Tasmania Pty. Ltd.
ABN 15 009 510 847 | ACN 009 510 847
Civil Aviation Safety Authority (CASA) Part 141 and Part 142 Flight Training Approvals
Registered Training Organisation (RTO) – provider code 40601
Registered as a provider of education to overseas students – CRICOS code 03593A
We aspire to be a premier training organisation, known and recognised nationally and internationally for excellence in aviation training.
We are going to:
develop into a self-sustaining, profitable business with multiple income streams;
deliver high quality training that is recognised in the training/education field; and
be widely known as a training organisation of choice in the aviation industry.
We conduct ourselves with a strong commitment to:
integrity through being consistently honest, transparent and accountable for our actions;
the professionalism of our students and staff;
building quality and excellence through evaluation, feedback and continuous improvement;
being learner-focussed in everything we provide and do;
being innovative and efficient in how we do things;
safety as our top priority in everything we do; and
a fair and just culture for our students and staff.