Job Ready at Par Avion Flight Training
Job ready ... more than just a licence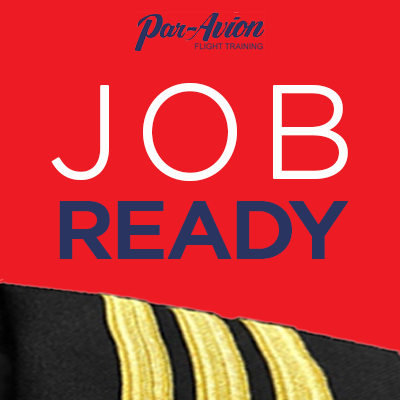 At Par Avion Flight Training, we provide you with much more than a standard Commercial Pilot Licence.
We're committed to getting you job-ready for the aviation industry with a package of further training and hands-on experiences you won't be given anywhere else.
This means you'll not only graduate as a competent, confident and safe commercial pilot, you'll also:
stand-out from the crowd when you apply for jobs
have the skills and confidence to be pilot-in-command from day one on-the-job
benefit from our outstanding reputation across the aviation industry.
And the best news? We package all of this into our diploma course for you at no extra charge.
Check out the training and experiences below to find out more about becoming job-ready at Par Avion Flight Training.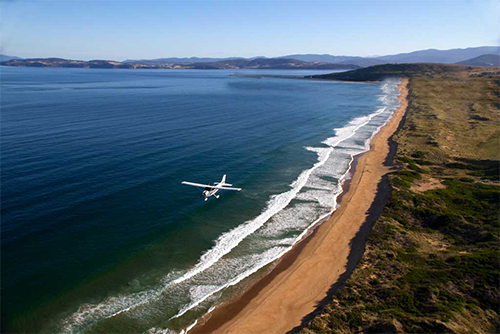 Multi-day interstate navigation exercise
Once you complete the Private Pilot Licence stage (about half-way through the course) you'll commence long-distance solo flying as you build hours toward your Commercial Pilot Licence. And when we say long-distance, we mean long-distance. You and one or two of your fellow students will be given one of our aeroplanes to conduct a multi day return trip across the Bass Strait to locations in mainland states. You'll use your newly acquired navigation skills and licence privileges to visit a range of airports in different types of airspace. You'll be looking after the aircraft, preparing flight plans, and refuelling all while being away from home base - vital skills in your future commercial flying role.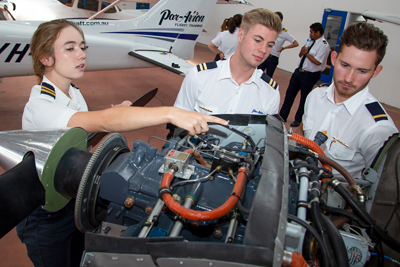 Aircraft maintenance experience
It's time to get hands-on with your aircraft. You'll be allocated time to spend in our maintenance facility to observe and participate in basic maintenance activities - all under the guidance of our Licenced Aircraft Maintenance Engineers. These are valuable skills and knowledge for commercial pilots operating in remote areas and often required to carry out approved maintenance on their aircraft as part of their employment . And all pilots will benefit from a practical understanding of the mechanical components of their aircraft and how to look after them.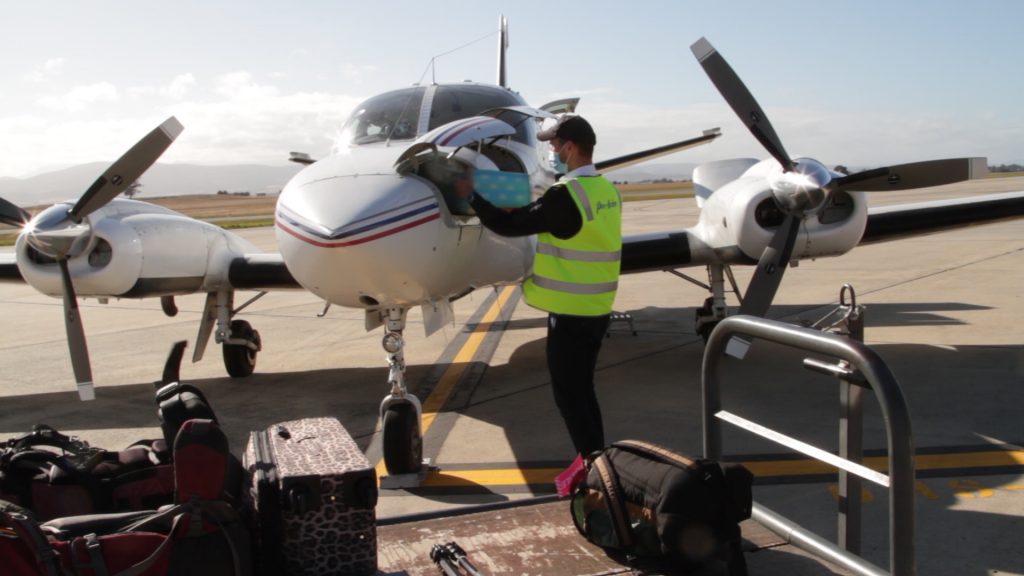 Get your dangerous goods certification
Commercial pilots conducting passenger transport operations or freight flights must hold a current Dangerous Goods Awareness Certificate. The training covers the items that may be carried on an aircraft, and items that are restricted or forbidden. This is essential career knowledge to help you guard against inadvertently carrying items that may impact the safety of flights. On completion of the training, you'll sit a short exam to attain your Dangerous Goods Awareness Certificate. This will be another valuable 'tick' on your resume, helping you to get ahead of the pack when you apply for jobs.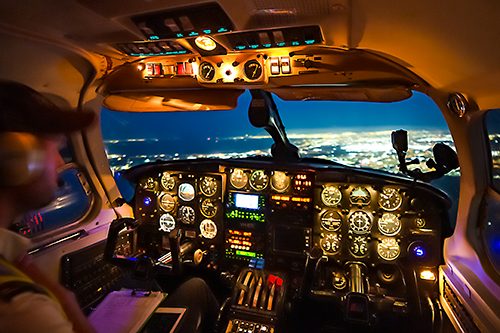 Observe commercial flight operations
Par Avion provides passenger transport flights, scenic flights, and freight operations and you'll get to observe some of these flights from the right-hand-seat. You'll see how experienced commercial pilots conduct these flights and gain insights into how they manage the many tasks associated with commercial flying - including preflight preparation, passenger management, and tour guiding.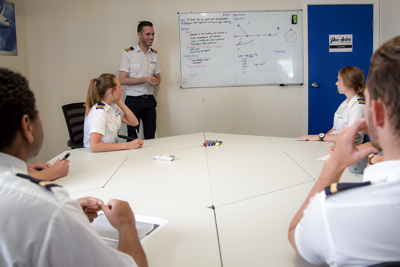 Job application mentoring
A key component of getting your first aviation job is the ability to present yourself to a prospective employer in the best way possible. You'll receive valuable job application strategies, tips and experience directly from Par Avion's CEO. He'll share insights on the attributes aviation employers are looking for when they review applications from newly trained commercial pilots. You'll learn how to develop your resume, write a cover-letter, and make effective use of referees; plus we'll show you how to find flying jobs and research prospective aviation businesses.
But don't just take our word for it … check out our Graduate Profiles to see how our students became job-ready
Our online system will guide you through the steps – quick and easy.
Contact us if you have any questions.
If you're not ready to apply, register your interest for email updates on our courses.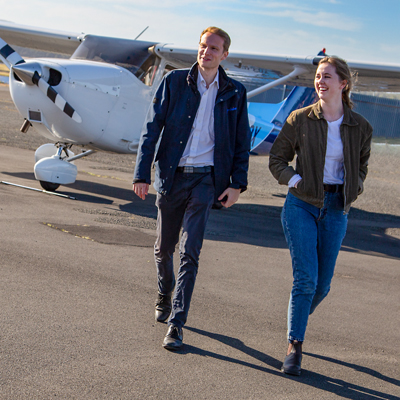 Our friendly team will be pleased to answer your questions and have a chat about the course.