Recreational Pilot Licence (RPL) Course
Recreational Pilot Licence (RPL) course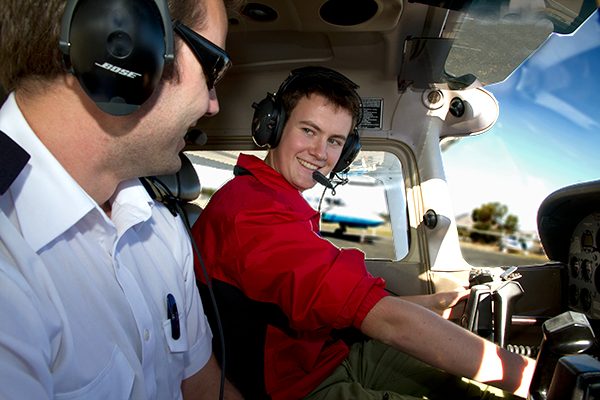 Take the first step to become a licensed pilot. Every pilot starts right here and we'll get your journey started quickly and easily.
Our instructors are patient, friendly and highly experienced; and committed to your success as you progress through your learning. You may be surprised how quickly you begin to pick up the skills and knowledge required. Before long you'll start to gain confidence at the controls and be looking forward to all the benefits and freedom of being a pilot in command.
What's it like to go 'first solo'?
Play the video to find out more …
Book your learn-to-fly experience and take the controls of a Cessna 172 with one of our instructors.
Your instructor will answer your questions and talk you through the flight training options available.
And even better – your flight-time will count towards your first flight lesson!