Simulators
Synthetic flight trainers and simulators
Our flight training integrates simulator based learning and practice where applicable, providing our students and pilots with low-cost training in a safe environment.
Some of our simulators are CASA approved for logging of flight time – where applicable.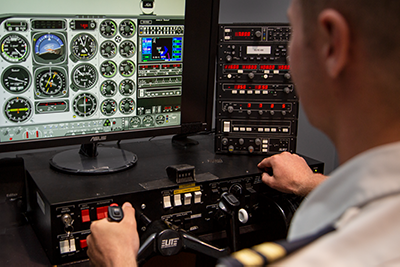 Description
The Elite synthetic trainer is available for basic instrument flying training, through to night VFR ratings and instrument ratings.
It is a CASA approved Category B trainer.
The simulator is a useful tool for practice, whether you need to keep current on your approaches, or you are undertaking a Command Instrument Rating course with us.
Equipped with all navaids and a Garmin 430 GPS, the Elite can simulate a variety of aeroplane types from the Cessna 172 to the Beechcraft Baron or King Air.
Rates
Simulator Solutions trainer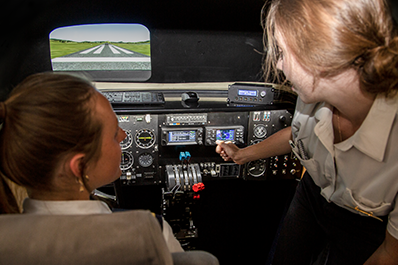 Description
The Simulator Solutions trainer is a generic IFR twin-engine trainer which integrates real aircraft gauges and controls into an authentic cockpit-like environment.
The trainer is equipped with all navaids, a Garmin 650 GPS, and a Garmin 430 GPS.
CASA approval for this device is currently pending.
Rates
737 fixed-based simulator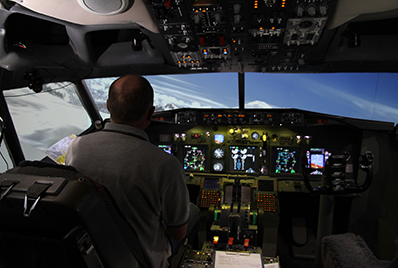 Description
We operate a high-fidelity, full-size simulator of the 737-800. The simulator can be used for familiarisation in advanced avionics, systems and crew procedures; and for airline interview/check preparation.
This simulator is currently offline for upgrades and is not available for use.
Rates