A full-time career? Check!
Flying had been on Daphne Bleeker's horizon for years before she first took the plunge as a teenager.
"I did my first trial flight in New Zealand while on holiday, and I thought that was pretty cool. I started doing some flying lessons at home in Canberra and then thought: why not do this full-time?"
Rather than simply think about it, Daphne searched for the best places to undertake her commercial pilot training—without having to take on the burden of a three or four-year university course. "Finishing school, I saw other people go straight to Uni and into theoretical study, but I liked the idea of studying something more practical for a job."
Daphne selected Par Avion Flight Training and started her course in 2018. "Although I had to move interstate, it wasn't too far from home" she says when asked about coming to Tasmania, "the variety of training experiences that Tasmania provides, the freedom Par Avion gives you, and the Course being VET funded * all helped me make my decision."
When questioned about her decision to study here, Daphne thinks back and says, "A lot of schools are very limited in where they allow students to take aircraft, or what kind of strips they can land at, but Par Avion lets you take aircraft on navigation flights wherever you want to go, including the mainland. I was a bit hesitant at first to ask the instructors for much help, but I soon realised that's what worked for me. They're always there to help you, not just teach a class and leave."
After her full-time, ten-month course had ended, Daphne was very ready to transition from study and straight into her flying career. "The course was definitely challenging … but when I'd finished, it was a massive relief and I was really happy. I felt like I'd really accomplished something."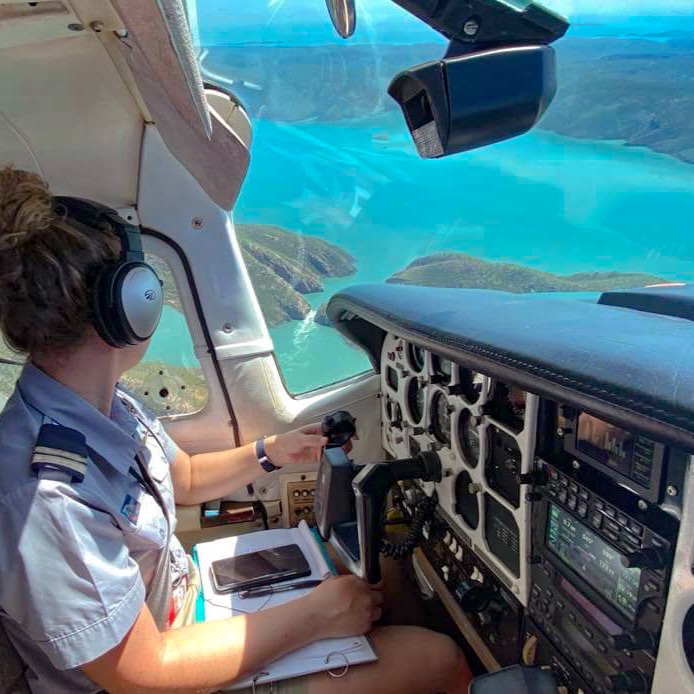 And it wasn't long before Daphne had landed her first job: "Having finished with my commercial pilot licence and multi-engine rating, I applied for as much as I could. There's a number of places out there offering entry-level jobs and I was really lucky to get a position in Broome with Air Kimberley."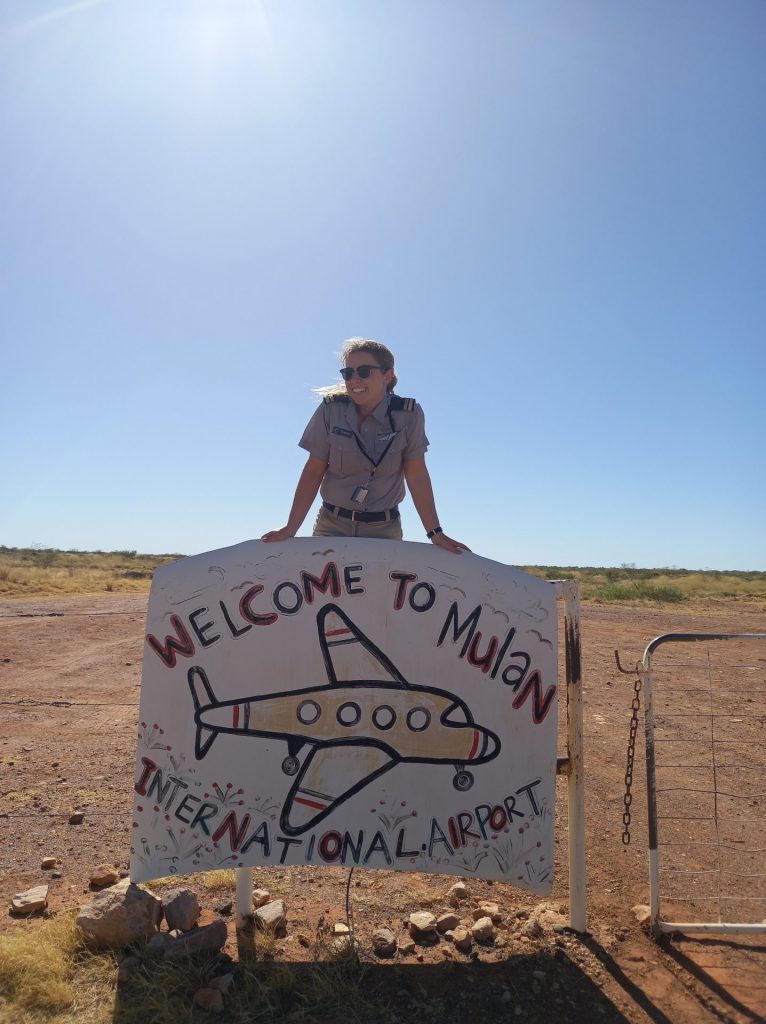 Daphne was 'checked to the line' to fly the Cessna 210 with Air Kimberley, and it's clearly an aircraft she enjoys flying. "It's faster and retractable – a good, fun aircraft to fly … and having done my commercial pilot licence here in the Cessna 206, that was incredibly valuable. The 210 was very similar, so it was an easy transition to make."
Daphne is enthusiastic about the experience she's gained in her first job, and the many flying hours now in her logbook. "In terms of landing on rough strips, short strips, and paddocks up there, it was familiar to me because of the training I'd done here," she says. Daphne piloted a mix of charter and tourism flights for the company across Western Australia and occasionally into the Northern Territory – including offshore islands, remote communities, and outback aerodromes.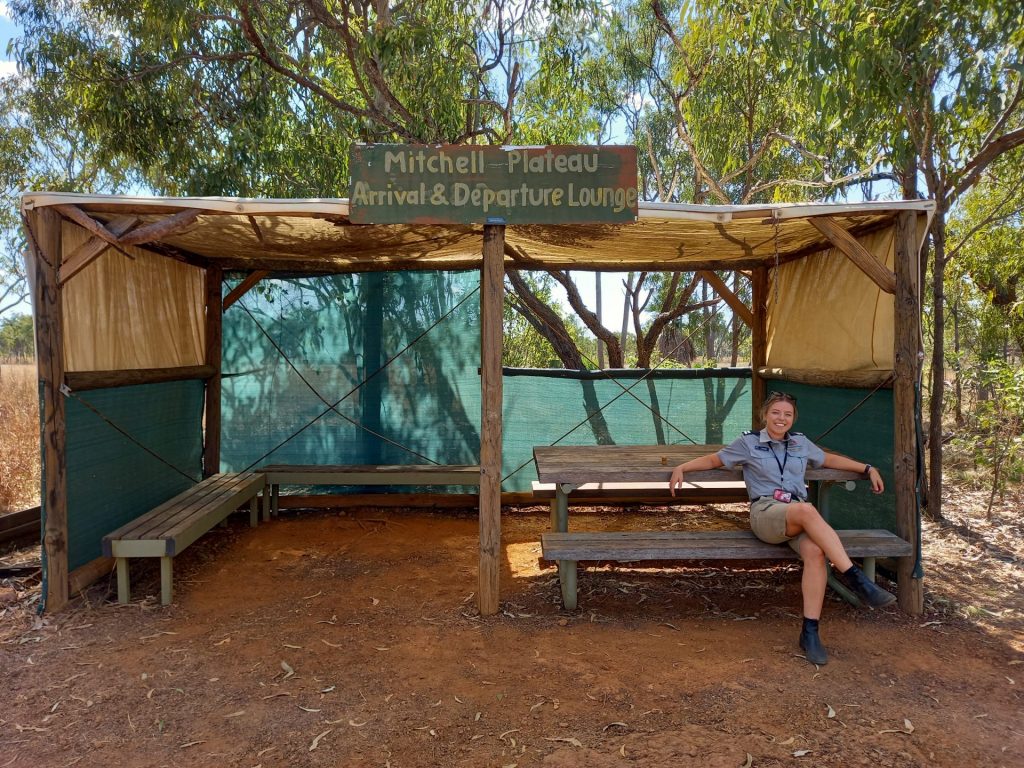 She's recently returned to Par Avion to undertake an instrument rating course, and to work part-time as a line pilot with the company. She's currently doing familiarisation flights and will soon pilot charter, tourism, and bushwalker-transport flights for Par Avion in their Cessna 206 and BN2 Islander aircraft.
When asked for her tips for someone considering a commercial pilot career, Daphne says, "Do some private lessons and see if what's you want to do as a job, or just as a hobby. It depends on your financial position, but with the availability of VET Student Loans * now, it's very achievable to do this study and to find real work."
And back to her original question: "Why not do this full time?" – why not, indeed. Because Daphne is doing exactly that, and her confidence in her study and career choices is right there in her smile and in her logbook.
---
(* VET Student Loans are Australian Government study loans for approved students who meet eligibility requirements
Provider: Airlines of Tasmania Pty Ltd RTO 40601)