The best of both worlds
For Jonah Anderson, the decision to move from Sydney to Hobart to begin his flight training at the age of 18 was an easy one to make.
"The way the course was set up was a big pull, and I also loved the idea of living close to the coastline. Hobart city is just around the corner, and I love my surfing, so to have all those options so close together was just perfect."
And after completing two Diploma of Aviation courses here – a Commercial Pilot Licence and an Instrument Rating – it seems only natural that Jonah's first flying job would also be close to the surf, and this time on Queensland's Fraser Coast. "I applied for a good 25 to 30 jobs, as everyone does, and I finally got a call from Air Fraser," Jonah says, " … and basically within two weeks I was moving my life up to Queensland from Sydney to start work there."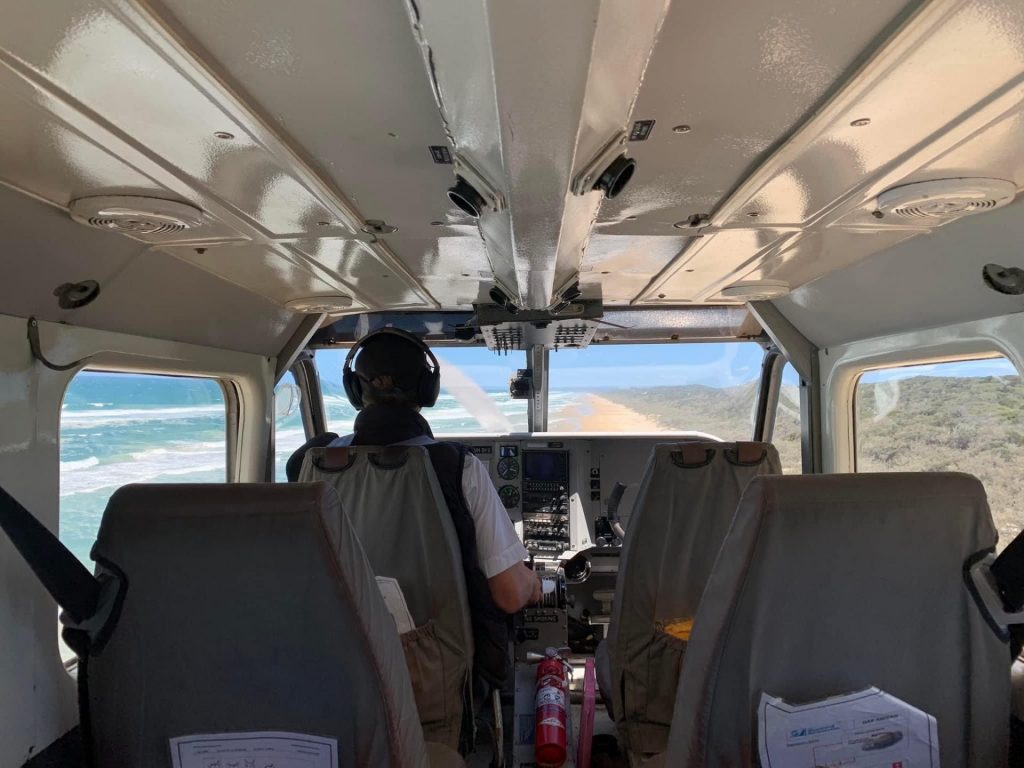 Over two-and-a-half years with Air Fraser, Jonah was extensively involved in tourism and charter operations, including many scenic flights around the Queensland coast and out to Fraser Island – including a good number of beach landings on the island's picturesque white beaches. He flew mainly the GA8 Airvan, plus some time in Cessna 206s and 172s. "I felt as ready as you can be," Jonah says, "to jump in and start flying passengers – the way they train you here at Par Avion Flight Training."
From there, it was a natural step for Jonah to return to Par Avion in 2022. But not as a student this time – Jonah is now a line pilot with the company. "The experience I had with Air Fraser lent itself to coming back to Par Avion and being involved in charter operations. It worked out really well," he says. Jonah is flying the BN2 Islander and Cessna 206 on charter and tourism flights all around Tasmania, including the Southwest National Park where he leads tours and operates tourist vessels on majestic Bathurst Harbour. "I think the nice thing about the flying here is it's always changing and different. Being able to move between the different planes and do the different kinds of flying is a lot of fun."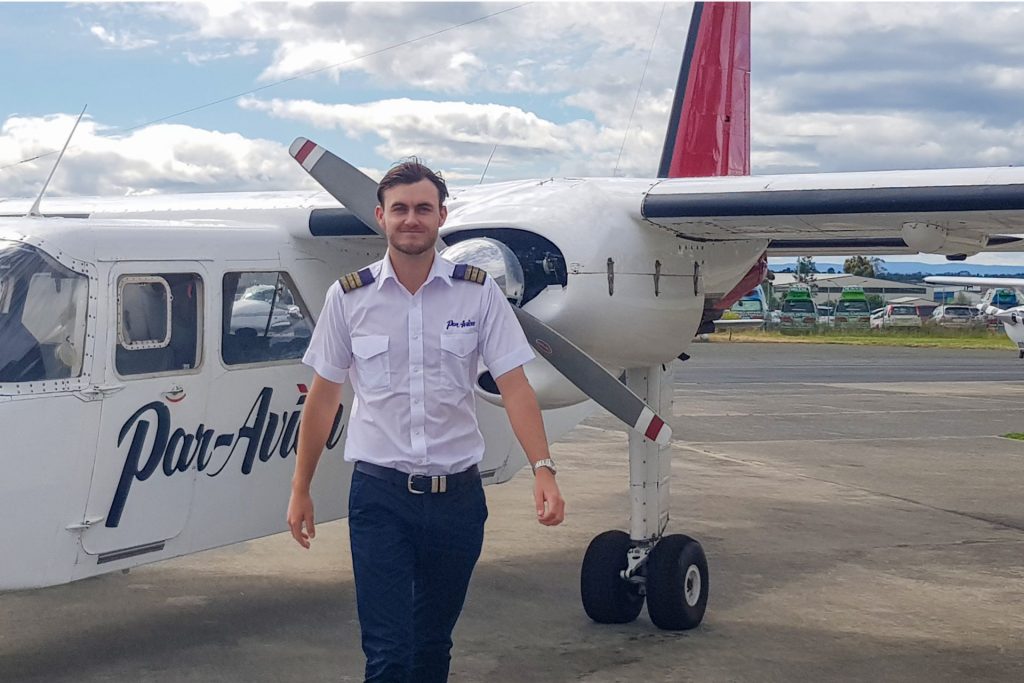 When asked about his decision to become a commercial pilot, Jonah can't help smiling and his eyes light-up. "Being able to come to work to do something that I love doing … I'm not living for the weekend, this work is really enjoyable – I love my time 'at the office'," he says with a grin.
And he's equally enthusiastic for young people to begin their flight training and join the aviation industry. "Becoming a commercial pilot takes some hard work, but it's an achievable goal and it's realistic," Jonah says, as he reflects on his training from four years back. "It's a really interesting job that keeps you on your toes and keeps you busy. I thoroughly enjoyed it and recommend it to anyone thinking of this as a career."