From zero to a business jet in three years
Shane McMahon considers himself to be 'lucky' as he walks across the ramp at Sunshine Coast Airport to prepare for his next flight.
Shane is currently training to fly the Beechcraft King Air B200 turboprop and the Cessna Citation CJ business jet for Machjet International – a premium charter, cargo, and medevac specialist.
His career as a commercial pilot has just gone to a whole new level, yet you would hardly know it from the way Shane describes his pilot journey so far. He attributes much of his advancement to what he calls luck, but it's clearly been hard work, quality training, and a willingness to make life-changing decisions that's taken him from never having flown a plane in 2019 to where he is now in 2022.
"I started my flight training late – I was twenty-six at the time. It was my early twenties when I first got really interested," Shane says. "I was working snow seasons at Mount Hotham and they have a Heli-Link service at the airport there and I saw light planes coming in and I started to talking to those pilots and picking their brains. And I started think – maybe I should give this a shot?"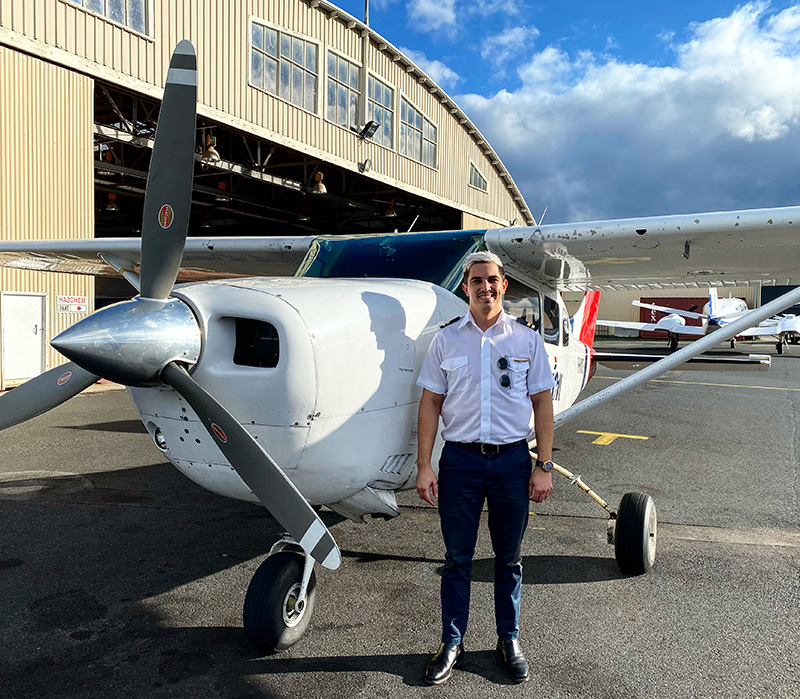 It wasn't long before that question was becoming a reality. "I got to the age where I was thinking, do I keep doing what I'm doing, or do I do something else?" Shane started researching a potential aviation career and the training he'd need to undertake. He  had some help from others who were already on that path. "I had a couple of friends who'd gone through Par Avion Flight Training in Tassie, and the place had a really good vibe. I looked at what they offer and the training in the Cessna 206, which is a huge bonus."
As Shane went through the selection process, his decision became clearer. "There's all the challenging weather, and the varied terrain, which was a big thing," Shane recalls, "and knowing that they have smaller intakes of ten to fifteen students. And they didn't want to just take my money, they made sure I was a good fit for the school and I could get through the course, which was a good thing."
Shane spent a full-time year on his training in 2019, completing a Diploma of Aviation–Commercial Pilot Licence, and then a Diploma of Aviation–Instrument Rating. Looking back on that time, he says, "Finishing my CPL was massive. It was a big relief after a period of intense training, and then I continued through to the multi-engine instrument rating course. I knew the charter flying path was the way to go for me and so I knew I wanted to tick-off that course as well. My first job was flying single-engine, but having the instrument rating meant that I could get that first job."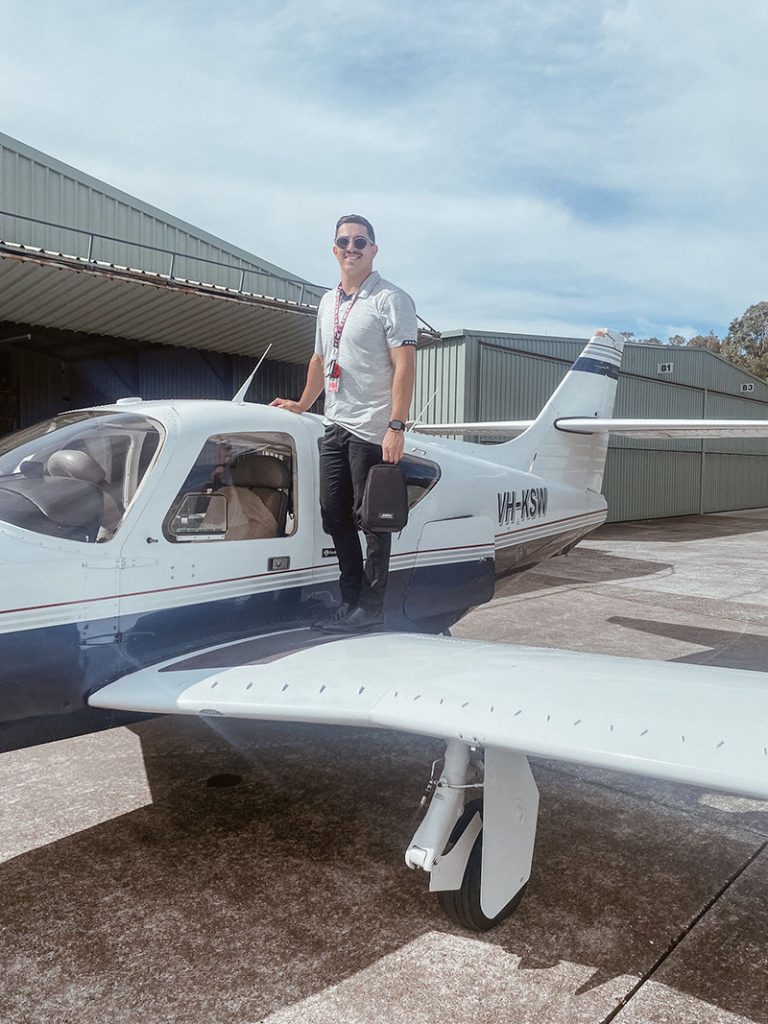 And three months later, Shane had landed his first job as a commercial pilot, flying for SGQ Civil Engineering in Queensland. "I flew the Cessna 182 – similar to what we'd trained on at Par Avion in the Cessna 172 and 206 – flying the owner, managers and supervisors to job-sites and meetings, and I got to use my instrument rating quite a bit on those flights."
Shane picked up his second job later in 2020, flying skin cancer specialists around New South Wales and Queensland in a Beechcraft Bonanza. Many of the flights were into rural and remote towns where he was again able to put his instrument rating knowledge and experience to good use in the challenging summer weather.
When asked about his experiences in finding work as a pilot, Shane says, "Aviation employers think highly of Par Avion, and many of them know the senior instructors. Plus, they're aware of the good training environment in Tasmania, so Par Avion is looked at highly."
Shane is positive, too, about how his training has prepared him for day-to-day work as a commercial pilot. "I had three main instructors right through my training. They found joy in seeing us progress – not just in building their own hours. They're the complete opposite of the instructor horror-stories you hear in the industry. And they do charter, freight, and passenger flying themselves, so they gave me lots of tips and tricks for real world commercial pilot jobs, which has been a big thing for me."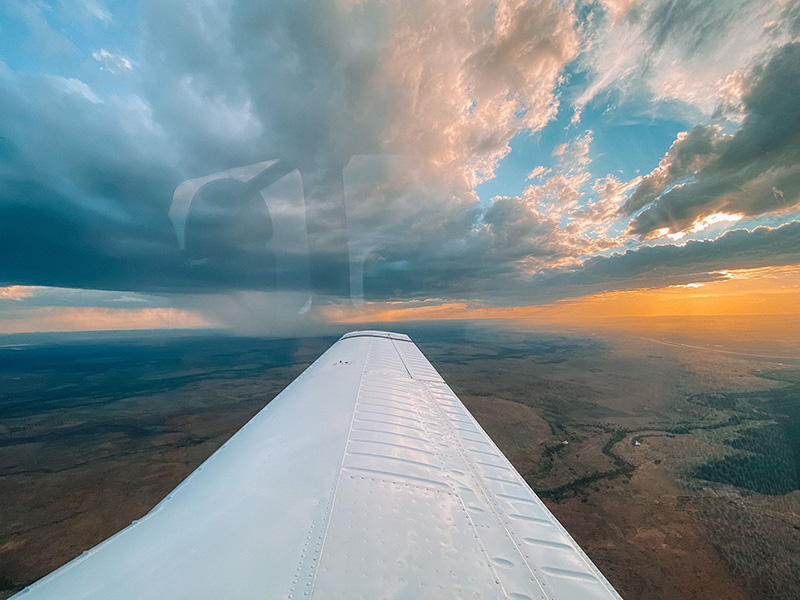 Shane says students should be prepared to work hard and put in the time to see their own careers take-off. "At the start, the training is pretty full on, but if you put the work in, it gets easier and easier. The big thing is to utilise the instructors and ask as many questions as you can, because they're really helpful."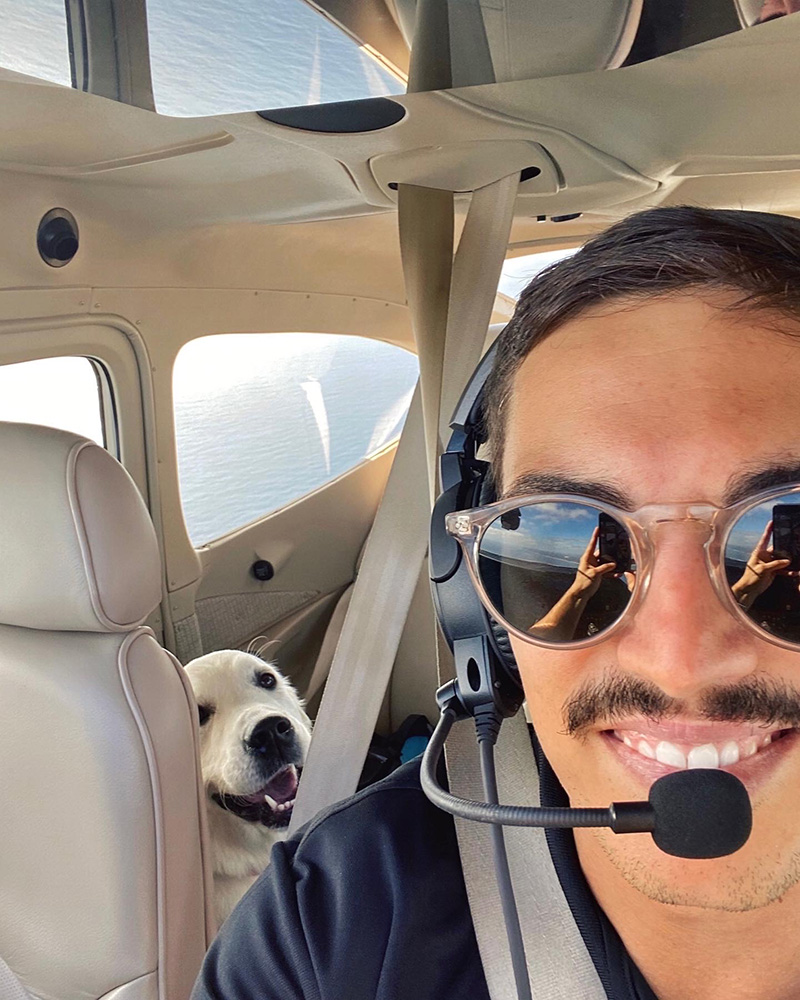 Shane wouldn't say it himself, but the 'luckiness' he considers as he takes his crew seat in the Beechcraft King Air, is in fact mostly self-made. Changing careers at age twenty-six – and right through a pandemic to boot – is not for the faint-hearted. But he has proven what good decision-making, hard work, and the right training can do for a person in the aviation industry.
"The only thing I regret," Shane says, "is not starting earlier!"