I get to do this … for a job!
It's another perfect day over Shark Bay in Western Australia's remote mid-north. The sky is a perfect azure blue, the Indian Ocean is a mesmerising aqua-blend, and the dazzling white of the beaches and crazy colours of the salt pans are zipping past under the aircraft's nose as Kyle Rossendell sets up for another run along the coast.
"It's only just sunk in that I get to do this for a job," Kyle says with a laugh.
It all seems such a long way from when Kyle became hooked on aviation as a young boy. He had the privilege of visiting a US Navy aircraft carrier with his father, and from that moment, his career intentions were clear and firm. Kyle joined the Air Force Cadets as soon as he could and undertook his high school work experience at Cambridge Aerodrome.
"I did my work experience at Par Avion, which I really enjoyed. So I was already settled on where I was going to do my training," he says. "I didn't want to go anywhere else."
Kyle spent some time in the military before the doors started to open for flight training. "VET Student Loans* opened the door to being able to afford my flight training. This was my chance."
He started his Diploma of Aviation – Commercial Pilot Licence course in early 2020. "I thought I knew a lot about flying until I started the course," Kyle recalls. "I thought: 'Yeah, I know how planes fly', but you don't really know until you start learning things properly. The study part of it was fine for me, but I did struggle at times with aspects of the flying, and with some early nerves."
When asked how he overcame those challenges, Kyle says, ""The instructors there are all really great. If you're uncomfortable, they'll make you comfortable. I never had a bad flight there."
Kyle graduated a year later and had some difficult choices to make. "During COVID in 2021, there weren't many job opportunities, so I thought I may as well go straight on with the instrument rating course."
And that's precisely what Kyle did, gaining his Diploma of Aviation – Instrument Rating in 2021, including a multi-engine rating. But he wasn't done yet: signing up for the Diploma of Aviation – Flight Instructor course as well, which he's largely completed and hopes to finish soon.
During the flight instructor course in 2022, Kyle received an offer to work as a commercial pilot interstate, and it was an opportunity he couldn't turn-down. He's currently flying full time with Shark Bay Aviation, and with Senior Base Pilot Nick Potgieter – another former student who trained with Par Avion. "It's absolutely beautiful here, like, a tropical getaway," Kyle says. "The place is small enough, a bit like Tassie, and everyone knows your name."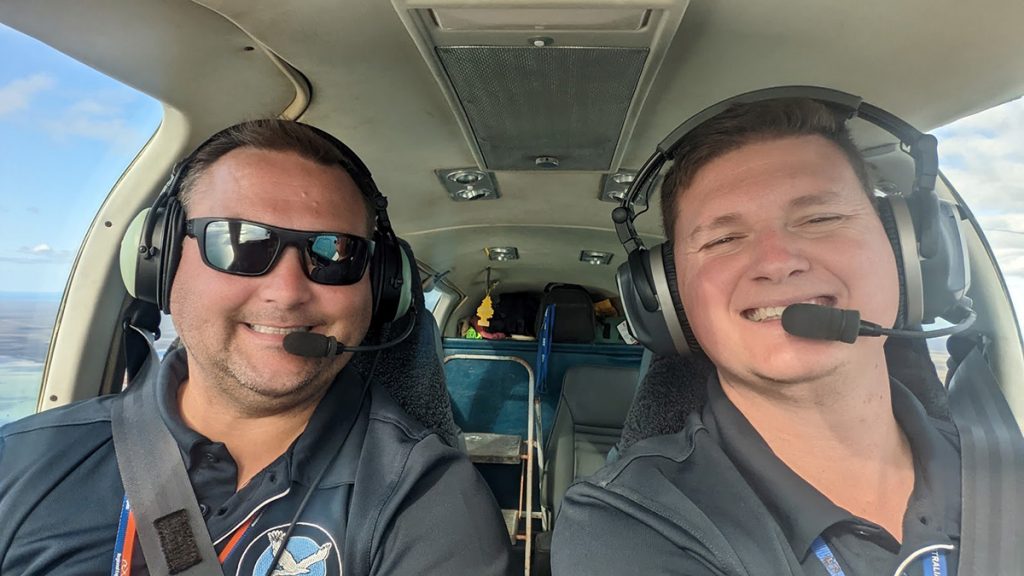 Kyle can't help but be ecstatic about the work he's doing. "I do a bit of everything – photography flights, charters, scenic flights, and passenger transfers out to the salt mines and the islands. We fly a Cessna 172, two Cessna 206s, and a Bonanza as well."
And Kyle is very confident about the relationship between his training and his job as a pilot. "Having Cessna 206 time from my training with Par Avion was absolutely golden. The guys that come up from the other flight schools generally don't have any 206 experience … it's a big step up from smaller aircraft for them. I think I was really well set for this job."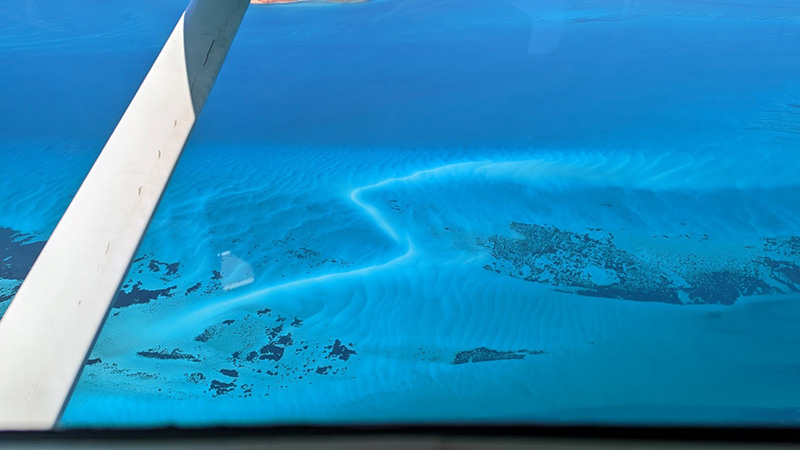 The varied conditions, terrain, and airstrips Kyle experienced as a student with Par Avion Flight Training have also prepared him to work as a commercial pilot. He says, "Landing at all the places we go to … we land on lots of gravel and clay pans here, and there's a couple of very short strips too – just five-hundred metres long. I was very well prepared for those from my training with Par Avion."
The time has come to turn the aircraft back towards Shark Bay Airport and trade the aqua-blue of the coast for the red interior of the peninsula. Kyle's passengers are beaming: excited by what they've seen, and thrilled at the images they've captured.
For Kyle, getting paid to do his dream day job has mostly 'sunk-in', it seems. But from the grin on his face as he brings the aircraft in to land, there may be a few notches of sinking-in still yet to come.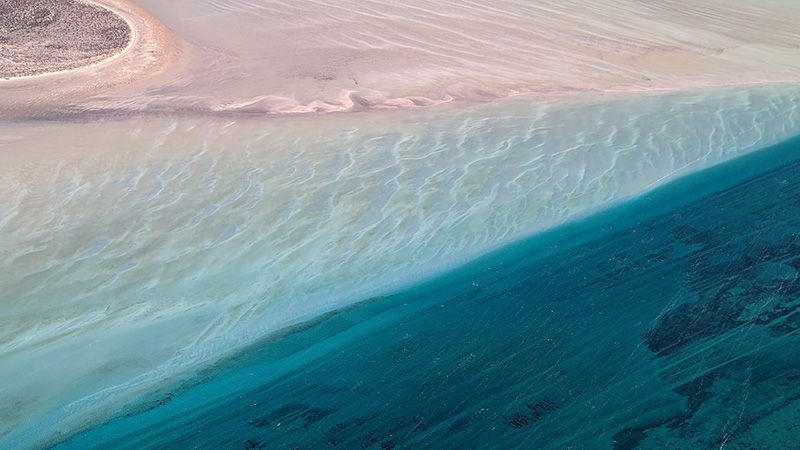 ---
(* VET Student Loans are Australian Government study loans for approved students who meet eligibility requirements
Provider: Airlines of Tasmania Pty Ltd RTO 40601)